Soul Love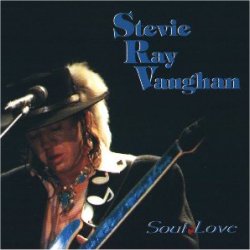 Soul Love - Mann Music Center, Philadelphia,
[Blizzard Pure Soundboard Recordings, BLZD118] (69:33, 12 tracks)
Mann Music Center - (tracks 1-9), MTV - (tracks 10-12)
Excellent quality, see
Cold Shot (Vol 2)
,
Come On
,
Unforgettable Night
for a more complete Philadelphia show
01) Soul To Soul (8:20) "Say What"
02) A Love So Fine (4:35) "Lookin' Out The Window"
03) Lil Lil Sister (4:40) "Look At Little Sister"
04) Mary Had A Little Lamb (5:56)
05) Givin' Up On Love (9:20) "Ain't Gone'n'Give Up On Love"
06) Superstitious (4:47) "Superstition"
07) Willy The Wimp (6:56)
08) Cold Shot (6:03)
09) Couldn't Stand The Weather (8:10)
10) Instrumental Jam (3:10) "Rude Mood"
11) Pride And Joy (3:34)
12) Scuttle Buttin' (3:11) "Testify"
Notes and Comments:
Soul Love is a good quality Soundboard recording of a great show (although Come On has a more complete set) It also has the well-known MTV Unplugged Tracks.
This is another title that I have seen only once in recent months and is a must have. This is a great CD and the quality is excellent
A good version of " Ain't Gone 'N Give Up On Love." Sound quality on this is so-so
Soul Love is a CD I am surely going to wear a hole in. Everything from that show (the first part of the CD) is sensational. That is my all-time favorite (so far) version of Look At Little Sister (second only to the video version at Capital Theatre in Passaic New Jersey in 1985 or 86). If you've got that CD tucked away in your collection and haven't given it a good listen yet or you just didn't notice the song (haha...fat chance), go listen to it and tell me you can keep a straight face listening to Stevie play on that one.
back to the bootleg cd index