In Memoriam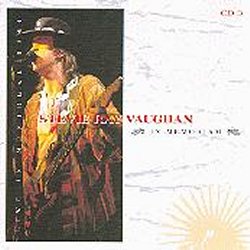 In Memoriam - Philadelphia, PA 1983 and Montreal, Canada 1984
[Swinging Pig, TSP-205-3CD] (3CD set)
complete King Biscuit Flower Hour material, superb sound
all three discs packaged together in LP sized box
CD 1: Ripley's Music Hall, Philadelphia, PA, (77:42, 13 tracks)
01) Testify (3:59)
02) So Excited (4:19)
03) Voodoo Chile (Slight Return) (7:44)
04) Pride And Joy (5:02)
05) Texas Flood (9:58)
06) Love Struck Baby (3:09)
07) Mary Had A Little Lamb (2:59)
08) Tin Pan Alley (8:31)
09) Little Wing / Third Stone From The Sun (12:30) ("LW"=8:19, "TSFTS"=4:11)
10) Lenny (5:39)
11) Rude Mood (5:20)
12) Tell Me (3:31)
13) Scuttle Buttin' (4:59) "In The Open"
CD 2: The Spectrum, Montreal, Canada, (52:17, 9 tracks)
01) Say What (4:46)
02) Testify (4:31)
03) Voodoo Chile (Slight Return) (12:07)
04) The Things (That) I Used To Do (5:29)
05) Honey Bee (2:30)
06) Mary Had A Little Lamb (3:29)
07) Couldn't Stand The Weather (5:04)
08) Cold Shot (4:07)
09) Tin Pan Alley (10:12)
CD 3: Montreal, Canada, (44:51, 8 tracks)
01) Love Struck Baby (3:15)
02) Tell Me (3:16)
03) Texas Flood (8:47)
04) Wham (5:59)
05) Stang's Swang (3:08)
06) Lenny (11:12)
07) Pride And Joy (4:27)
08) Rude Mood (4:45)
Notes and Comments:
complete King Biscuit Flower Hour, superb sound
The King Biscuit Flower Hour [DIR Radio Network] was a syndicated radio show that specialized in live performance broadcasts. The "KBFH material" notation on the boot list means "Excellent to superb quality multi-track recordings" of some of Stevie's finest performances.
TO DATE, the main problem with "KBFH" broadcast discs [and their boot CD copies] is that they include only a few songs from each performance. To make matters worse, DIR reissued the same show many times, all with the same track list. There are only two versions of SRV "KBFH" shows.
Now the good news! The good folks at Swingin' Pig Records, in their infinite wisdom, have released "In Memoriam" [TSP-CD-205-1,2,3, 3 CD set]. "IM" contains the complete, unedited "KBFH" recordings, including the tracks that were not broadcast on "KBFH." To my ears, this set is without a doubt, some of Stevie's finest moments, both in performance and audio quality.
One problem with boot CD's is the people aren't always concerned with quality and some sound pretty homemade. Often they do not use actual master recordings, nor did they manufacturers follow standard post production practices, so that the recordings lack a full sound, are thin and generally compressed prior the the intial recording. Many sound like recordings made of a radio broadcast and then put onto CD, not master tapes used to make the broadcast. With the exception of FON II, First Concert in Europe and "In Memorium" and "Nashville 78," and "First Thunder" I have yet to see a bootleg CD for which there was not a better sounding analog cassette recording available.
sound quality unreal, great performances.
I am sitting here listening to the 1st CD of In Memorium and I am amazed at The Man all over again. This stuff is unbe@*#$inglievable!!! Excellent sound quality, man I love bein on this list!!
This is a 3 CD box of three different shows (2 in '83 and 1 in '84). I just got it and I am amazed.
The shows are all club shows and the sound quality is exellent. SRV plays with that guitarslinger tone and feel that characterized so much of his early work. CD 1 has a KILLER Little Wing/Third Stone From The Sun that I had read references to and it does not disappoint If you can find In Memorium I strongly recommend it.
I heartily agree with whoever posted about how good this set is - both in sound and performance
3 disc set of KBFH radio b-casts (various dates) Not much to add here that hasn't been said before. Radio broadcasts that were transferred *properly* onto CD. Two shows from Montreal in '84 and one from Philly in '83. Great quality sound - 'nuff said!!
Killer sound and a great performance. Because the sound is so good, you hear all the little details very well. I love it. Very powerful show.
Three of the best CDs (boot or commercial) of Stevie Ray Vaughan and Double Trouble in existence anywhere. BTW, did I mention that it is 175 minutes of the most incredible intoxicating music!!?? 'Nuff said...except that it is a "must have."
I wish commercial releases sounded as good. The bass is so well defined it almost seems 3-dimensional. In fact the whole mix seems 3D. This set obviously came straight from the master. Whoever recorded it knew what they were doing. I wonder if was a digital recording? Once again the bootleggers surpass the labels. No wonder they want to shut them down. In a way I think Sony did us a favor when they passed on these tapes. They would have chopped the shows up and probably EQed the sound. Thanks Sony! Long live Swingin' Pig!
sound quality unreal, great performances
With the exception of this and a few other CDs, I have yet to see a bootleg CD for which there was not a better sounding analog cassette recording available.
This beautifully packaged 3 CD set has the King Bisquit flower hour shows from 83 and 84, BUT they are more complete than the radio broadcasts. The Montreal 84 show is COMPLETE. The other show may be (as Stevie often played 2 shows per night at that venue, as short show is a definite possibility).The best thing (besides Stevie and the band's playing) is that the discs were recorded using the master tapes (sbd) NOT a tape of an FM broadcast. So, there is not FM compression and the frequency range of these discs is unparalleled. You can hear the bass and drums like you have NEVER heard them before on a Sony release. Great stuff.
back to the bootleg cd index