G-Ray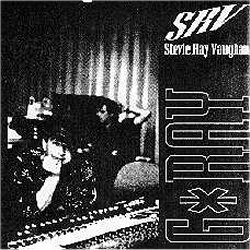 G-Ray - Live at the El Mocambo, Toronto, Canada
[Big Music, BIG 048] (Italy) (61:41, 12 tracks)
Excellent sound, probably taken from the official El Mocambo video
Incomplete, missing "Little Wing".
Same date as
So Excited
,
Mocambo Joint
,
Hawk On Fire
and official El Mocambo video
01) Testify (3:32)
02) So Excited (4:08)
03) Voodoo Chile (6:41)
04) Pride And Joy (4:32)
05) Tell Me (3:04)
06) Mary Had A Little Lamb (3:15)
07) Texas Flood (9:54)
08) Love Struck Baby (2:40)
09) Hug You Squeeze You (3:46)
10) Third Stone From The Sun (7:12)
11) Lenny (8:44)
12) Wham (4:10)
Notes and Comments:
A really good quality boot.
Excellent quality
A great album. Excellent sound, excellent show.
Get it! The quality is great.
An enthusiastic YES!!! G*RAY is a bootleg CD version of the "Live at the El Mocambo" video. This show was also released (officially) on laser disc. As a result this CD is of very high quality and DEFINITELY worth the $20-$30 bucks that'd you'd probably have to pay (that's "standard" for bootleg CDs). Personally, it's probably my favorite SRV disc (I love "Hug You Kiss You").
back to the bootleg cd index