Driving South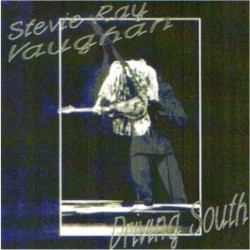 Driving South - Houston, TX
[no visible label] (12 tracks) (CD-R format, producer unknown)
Cover says this is from Aug-78, but due to material and personnel the date is suspected to be a 1980 show. Jack Newhouse on bass.
01) Little Wing
02) Driving South
03) Jam segue into Dirty Pool
04) Dirty Pool
05) Letter To My Girlfriend
06) All Your Love I Miss Loving
07) Shake For Me
08) Love In Vain
09) Lost Your Good Thing Now
10) Don't Lose Your Cool
11) Rude Mood
12) Manic Depression
Notes and Comments:
The sound is poor, worse than the audio that circulates under the same title. The extra tracks I am not sure of, but I think they are worse than the first part of the disc sound wise. The songs are mislabeled. Someone has tried to mess around with eq and tried to eliminate audience noise and bring out the guitar, with mixed results, the tone is a bit thin as a result.

Anyway, I would not recommend this disc, the performance is excellent but the sound quality and packaging are quite poor. It looks like a low-budget type operation.
I also believe that this is a 1980 show, not a 1978 show based on set list and sound of the band/Stevie.
back to the bootleg cd index